Cryptocurrency is the digital currency which uses cryptography for security purposes. It is an online payment method that can be utilised for the exchange of goods and services.
The two most popular cryptocurrencies in the world today are known as Bitcoin and Ethereum.

Cryptocurrency can operate independently from the central banking authorities and national borders as it is dependent on a blockchain ledger of transactions for verification. Anonymous trading can be done online without any need for banks and intermediaries.
What is the History behind Cryptocurrency?
The first cryptocurrency to come into place was Bitcoin, which was created in the year 2009.
However, its foundations were set back in 1993 when David Chaum wrote an article on cryptography in the journal known as 'Communications of the ACM'. The paper describes an algorithm for a process known as 'mining' and this is used to confirm transactions and create new blocks in the blockchain (a type of shared database).
In India, people are still advocating the categorization of cryptocurrency as an asset. Nirmala Sitharaman, the finance minister stated that the cryptocurrency bill's cabinet note is available and the cabinet has to clear the same. At present, cryptocurrencies are not present under any regulation in the country and this proves to be risky for investors.
What are the Benefits of Cryptocurrency?
There is much better clarity when it comes to the establishment of audit trails and the two parties that are present in the transaction know what their part is and what role they play.
Cryptocurrencies can be purchased or sold at any time no matter where you are. It is accessible 24/7 and it is used all around the world.
Ownership of assets can be transferred with cryptocurrencies from one person to the other with the blockchain ecosystem.
Every transaction that is carried out is unique and only the information that you want to disclose to the recipient is shared. It protects your privacy and allows confidential transactions to take place.
When you compare the transaction fees of cryptocurrencies to the traditional financial system, a much lesser amount is charged on transactions for cryptocurrencies.
The account opening process is quick and trading can be started immediately in a fast paced manner.
Some of the Disadvantages of Cryptocurrency are,
There is no security provided in case of any losses that are incurred.
Challenges that are related to the constant fluctuations in the market are present.
It may be hard for users to understand how cryptocurrency works especially if they are not tech-savvy. This is one of the main reasons as to why people are not keen on immediately making use of the benefits that cryptocurrencies can provide.
What are some of the different types of Cryptocurrency in India?
Bitcoin (BTC)
This was the first cryptocurrency which came into existence and it remains at the top even today. Most bitcoin investors who have invested in the past decade have made great profits and are currently millionaires. When it comes to the Indian Rupee, the cost of one Bitcoin has never gone below Rs 35 lakhs and in 2020-2021, it hit Rs 56 lakhs.

Pros –
It has a very high value and is globally preferred by investors.
There is good potential for high returns.
Protection from fraud payment is provided.
Greater liquidity is present and there is diversification.
The lack of regulatory oversight is another advantage.
Cons –
There is a high potential for huge losses which is present and the market is very volatile as the price fluctuates regularly.
Black market activity is prevalent and if there are any issues which are present, no complaints can be registered as there is no governing body.
Ethereum (ETH) –
Ethereum is a type of cryptocurrency that works on a decentralized software platform. It contains smart contracts that have been inbuilt and a decentralized applications system also exists within it.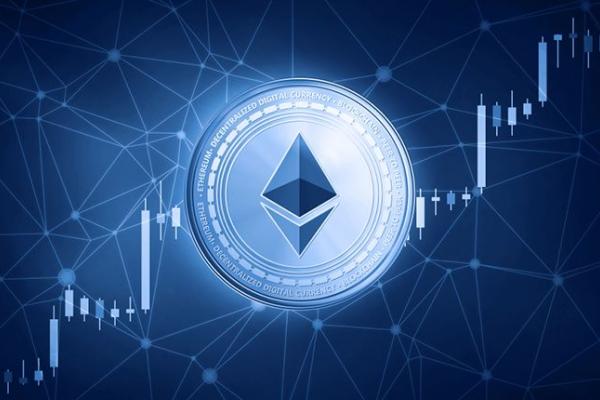 Pros –
It can be operated with no time lag at all.
Full control is given to the investors when it comes to value, transfers and the transactions that take place.
A very beneficial feature is that there is no interference from any sort of non-specific operators.
Cons –
Ethereum acts as a platform for smart contracts or a ledger and this makes it susceptible to hacks and various flaws.
It is extremely volatile and this can result in an increase in gains or losses as it is very uncertain in nature.
Dogecoin (DOGE)
The interesting part about this form of cryptocurrency is that it came out of a dog meme which ended up going viral on the internet. Dogecoin was created in 2013 as a lighthearted alternative to traditional cryptocurrencies like Bitcoin.

Pros –
When compared with other types of cryptocurrencies, the durability of Dogecoin can be assured and it has inflationary currency.
The Dogecoin network is one of the best and good tips are provided to customers as well.
Dogecoin is not scarce and 10000 coins are mined every minute
Cons –
The technical support that is given is quite poor and not up to the mark.
The value keeps fluctuating and the only reason it gained popularity and traction was because of the marketing skills which were used.
Litecoin (LTC) –
Litecoin was one of the first cryptocurrencies that came after Bitcoin in 2011.
It is the sixth largest cryptocurrency in the world and it has gained a lot of popularity among the recent generation of investors and it may grow even more soon.

Pros –
Litecoin is open source and everybody can see the way it works and the changes that are made can be viewed by anybody.
It is decentralised and this basically insinuates that users do not need to rely on third parties.
Litecoin is known for its speed and it is four times faster than Bitcoin. Transactions are processed within a maximum of 2.5 minutes.
The development team that Litecoin has is quite trustworthy and this makes it reliable.
Cons –
Litecoin has lost the credibility that it used to have over time.
On the dark web, Litecoin is the second most used form of cryptocurrency.
Litecoin has been deemed as unreasonably risky and the returns obtained aren't worth the high risk factors that come with it.
Cardano (ADA) –
Cardano has a market capitalization of $9.8 billion and each coin trades at the price of $0.39. Any asset can be stored on Cardano and smart contracts can be built in to easily manage them.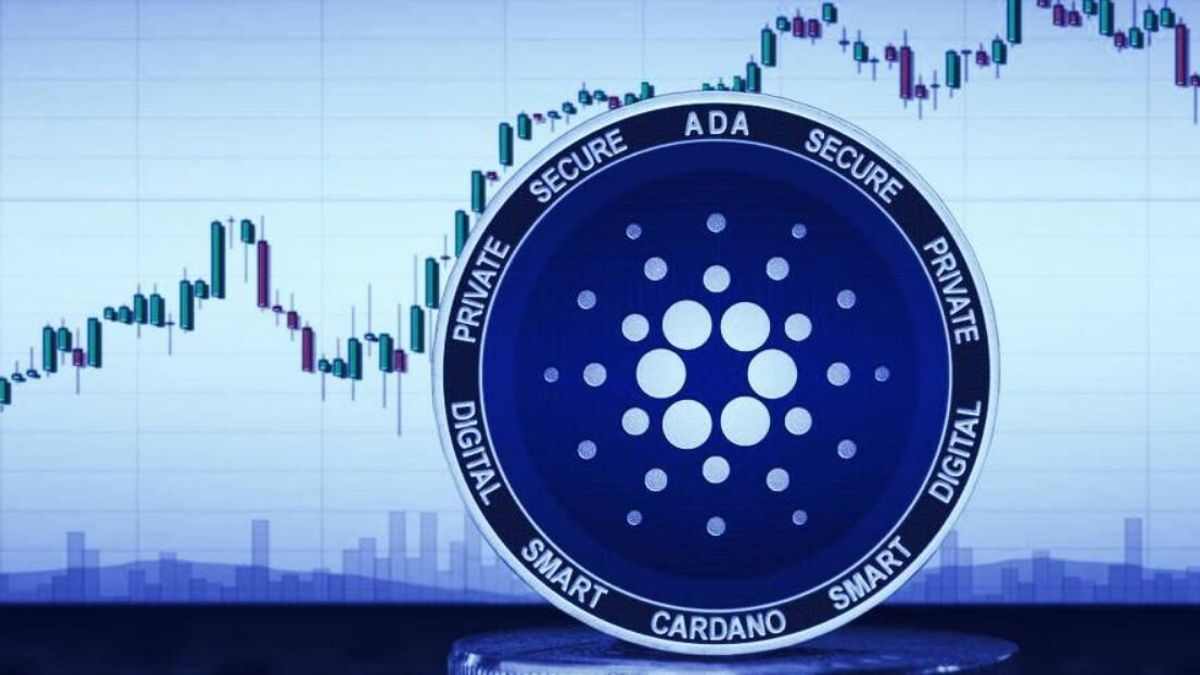 Pros –
Cardona has a reputable team to manage internal affairs and show that it is efficient and much more reliable than any of the other cryptocurrencies.
It is more scalable as compared to ethereum and privacy of transactions can be guaranteed.
Cons –
One main drawback is that Cardona wants a blockchain voting system to be implemented.
6) Polkadot (DOT) –
Polkadot has comfortably found its place among the cryptocurrencies of the same size.
Polkadot has systems that focus on enabling its developers to formulate their blockchains.
Its market capitalisation is at $11.2 billion and since January 2021, one DOT has been traded for $12.54.

Pros –
The parachains that Polkadot has can build bridges to connect other networks such as Bitcoin and Ethereum.
Developers are provided with the flexibility of choosing components that are best suited to their application specific chain.
Cons –
Code vulnerabilities have been exploited by hackers two times now and millions of dollars have been drained.
There is only a specific limited amount of parachains that are available.
What are the steps involved in investing in Cryptocurrency?
There are a few important steps that should be followed in order to easily invest in Cryptocurrency,
The right crypto exchange has to be found.
Crypto exchanges are platforms where digital assets can be bought or sold. Some very well known and commonly used exchanges are CoinDCX, CoinSwitchKuber, Unocoin, WazirX and Zebpay.
An account needs to be created.
Once the crypto exchange which is used for trading is selected, enter the amount that is to be invested and go through the policies of the platform. You'll have to get your KYC done and valid documents such as PAN card, address proof, identity proof need to be submitted to help in working towards the prevention of any kind of malpractice or fraudulent activities that may occur.
The account needs to be set up for trading.
Before buying cryptocurrencies, there has to be money present in the account. Money can be added from your bank account to the exchange account that you are going to utilise. Once the funds are transferred, the accounts have to be linked.
The investment has to be made.
Once the accounts have been linked and the money has been transferred to the crypto exchange account, the investor needs to make a decision as to which coin they would like to invest in. The most popular cryptocurrency in the world is bitcoin, followed by ethereum by the market capital that is present. Tether, binance coin, dogecoin, cardano, XRP, are other important leading coins. Once you have made a purchase, store the codes to the account in order to prevent any kind of risks. Storing the coins that have been purchased in a crypto wallet is the advice which has been given by experts.
A commerce graduate who is on a mission to educate people about investment and personal finance.